Welcome to Christ the Redeemer Parish
As disciples of Jesus Christ, we are the bearers of GOOD NEWS… 
For God so loved the world that He sent His Only-begotten Son, that whoever believes in Him might not perish but have eternal life.  For God sent the Son into the world, not to condemn the world, but that the world might be saved through him. (Jn 3:16-17)
As members of the Christ the Redeemer Parish family, we are sharers of the GOOD NEWS.
You are invited to FOLLOW Jesus Christ–to be His faithful disciple…
…to LEARN who Jesus is; 
…to LIVE as Jesus lived; 
…to LEAD others to the Father's unconditional love.
We look forward to sharing this earthly pilgrimage with YOU!   Fr. Mann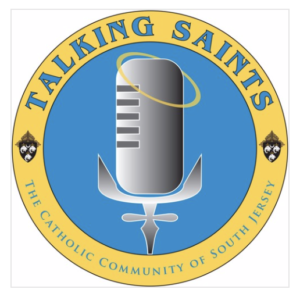 CLICK HERE to enjoy a podcast from the Camden Diocese
featuring Laurie Power and describing the lives of various Saints of our Catholic faith.
To pause a slide, hold your cursor on it.
If you are unable to view the live stream here, please visit
Facebook.com/christtheredeemeratco
or
 Youtube.com/c/ChristtheRedeemerParishAtcoNJ