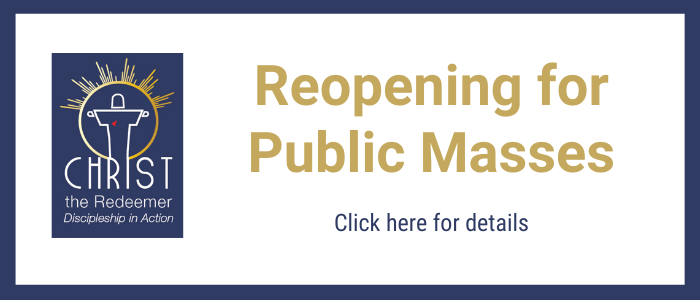 May 29, 2020
An Update from Fr. Mann 
It is good to write you to present the great news that public, Sunday Masses have been approved to resume for the Solemnity of the Body and Blood of Jesus (Corpus Christi) on June 13th/14th. Attendance at any given Mass will be limited to 184 congregants (not counting clergy and volunteers). This is in keeping with social distancing constraints. We expect that we should easily handle our maximum occupancy since our busiest Masses each week normally host as many.
I would remind you that Bishop Sullivan is still dispensing from the Sunday obligation since it is imprudent for more vulnerable parishioners to risk becoming sick. Please use good judgement.
Note well that we will continue streaming two Masses each weekend. Beginning on June 13th, the Saturday evening live-stream will begin thirty minutes earlier at 4 pm (vs. 4:30). On the 14th, the Sunday morning Mass will commence one hour later at 10 am (vs. 9 am). This is to allow for our provisional schedule.
Daily Masses will resume June 9th at 8 am.  We expect that the number of congregants will not be an issue. There will be ample enough space.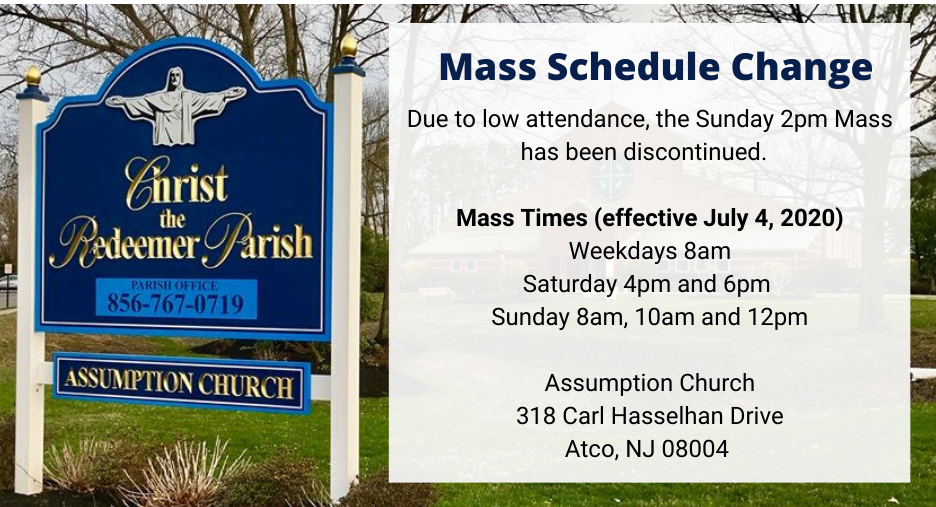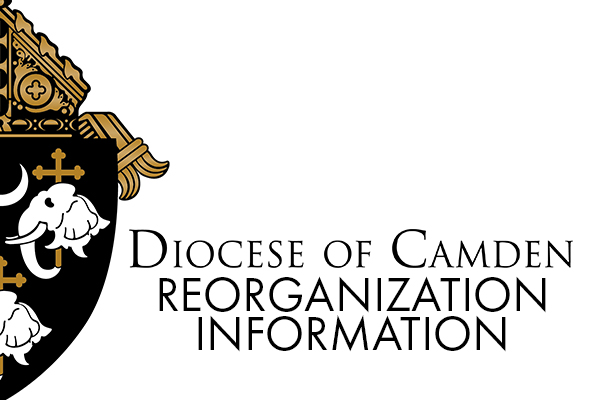 FAQ regarding the Diocese of Camden filing for Chapter 11 Reorganization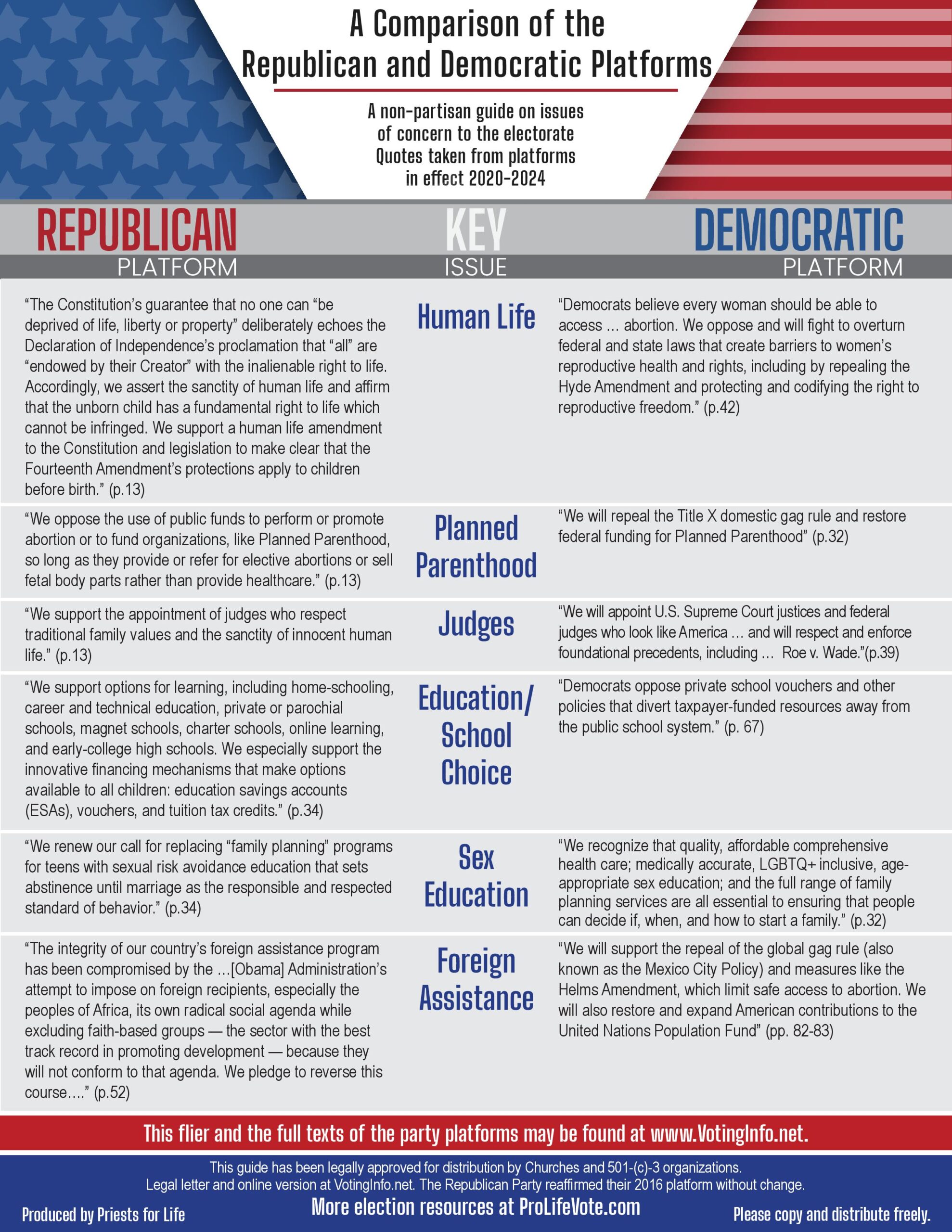 Welcome to Christ the Redeemer Parish
As disciples of Jesus Christ, we are the bearers of GOOD NEWS… 
For God so loved the world that He sent His Only-begotten Son, that whoever believes in Him might not perish but have eternal life.  For God sent the Son into the world, not to condemn the world, but that the world might be saved through him. (Jn 3:16-17)
As members of the Christ the Redeemer Parish family, we are sharers of the GOOD NEWS.
You are invited to FOLLOW Jesus Christ–to be His faithful disciple…
…to LEARN who Jesus is; 
…to LIVE as Jesus lived; 
…to LEAD others to the Father's unconditional love.
We look forward to sharing this earthly pilgrimage with YOU!   Fr. Mann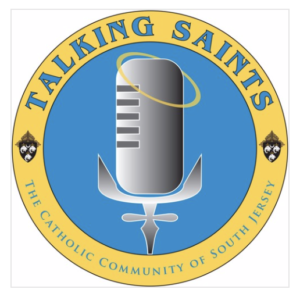 CLICK HERE to enjoy a podcast from the Camden Diocese
featuring Laurie Power and describing the lives of various Saints of our Catholic faith.
To pause a slide, hold your cursor on it.
If you are unable to view the live stream here, please visit
Facebook.com/christtheredeemeratco
or
 Youtube.com/c/ChristtheRedeemerParishAtcoNJ