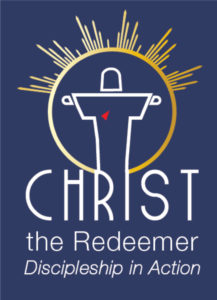 Christ the Redeemer Parish, Atco, was formed in 2010 from the merger of Assumption, Atco; St. Lucy, Blue Anchor and Sacred Heart, Cedar Brook—previously merged into Bd. John XXIII—and  St. Anthony, Waterford.
Located in the Atco section of Waterford Township, is the merged parish of Christ the Redeemer. It has nearly 2,650 parishioners.
In 2008 Bishop Joseph Galante, faced with the shortage of parish priests coupled with declining church attendance, ordered a reduction in the number of parishes within the diocese through consolidation.
Following the bishop's plan, the small parish of Blessed John XXIII (which comprised St. Lucy's Church and Sacred Heart Church in Winslow), St. Anthony's Parish in Waterford and Assumption Parish in Atco merged into the single new parish of Christ the Redeemer, Atco.
Under the leadership of Fr. Thomas Barcellona, the convener of the new parish, representatives from each parish met for two years to work out a host of issues. All four churches, of course, fought hard to maintain its identity. Through much prayer and perseverance, the new parish of Christ the Redeemer was born on November 10, 2017.
On Nov. 7, 2010 St. Lucy closed after a final Mass. Assumption, Sacred Heart and St. Anthony all closed in simultaneous prayer services five days later.
The inaugural Mass for the opening of Christ the Redeemer Parish was held Nov. 13, 2010, with everyone from the parishes of St. Lucy, Sacred Heart, St. Anthony and Assumption being welcomed into the new parish.
As its founding pastor, Father Barcellona has led Christ the Redeemer Parish thoughtfully, making every effort to incorporate elements from all church sites into one amazing parish.
Effective July 1, 2017 Bishop Dennis Sullivan appointed Father Christopher T. Mann as the second pastor of Christ the Redeemer, Atco. The bishop formally installed Father Mann on October 8, 2017 (the seventh anniversary of Bishop Galante's Decree establishing Christ the Redeemer as a new parish).
Christ the Redeemer Parish is truly blessed with a community of Christ's faithful who truly love their parish. We look forward to continued growth and prospering!