Youth Ministry meets on Sunday evenings from 6:30pm to 8:30pm.  
Youth in Grades 6-12 are welcome to attend.  
Upcoming Events
Sunday, July 28
Summer with the Saints – St. Joan of Arc
Come learn about this French heroine and mystic who was faithful to the Lord even to her death at the age of 19.  Then, we'll be making tie dye t-shirts.
Sunday, August 4
Movie Night!
Join us in the Parish Hall from 6:30-8:30pm to watch "The Sandlot" and enjoy some fresh popcorn! Bring a blanket and make yourself comfortable!  Snacks and drinks provided.
Sunday, August 11
NO MEETING TONIGHT
Sunday, August 18 – Family Night!
Join us in the Parish Hall from 6:30-8:30pm for Family Night! Parents and siblings welcome! We will start the night by making our own pizzas for dinner and then continue the night with games, prizes, and fun!
Sunday, August 25
Join us in the 7th grade classroom located in the Religious Education building at 6:30pm to learn all about Mother Teresa! Basketball and refreshments afterwards in the gym until 8:30pm.
Follow us on Instagram:@CTRYouthGroup
Text "@youthctr" to 81010 to receive text announcements/reminders
Save the Date!
Sunday, September 8 – Youth Ministry Kick Off BBQ
Free Summer Bowling
Through the Kids Bowl Free Program, youth are eligible to register for 2 free games each day of the program, all summer long.  Participating bowling centers include: DiDonato Family Bowl in Hammonton (ages 2-18) and 30 Strikes in Stratford (ages 2-15)  To sign up, visit: www.kidsbowlfree.com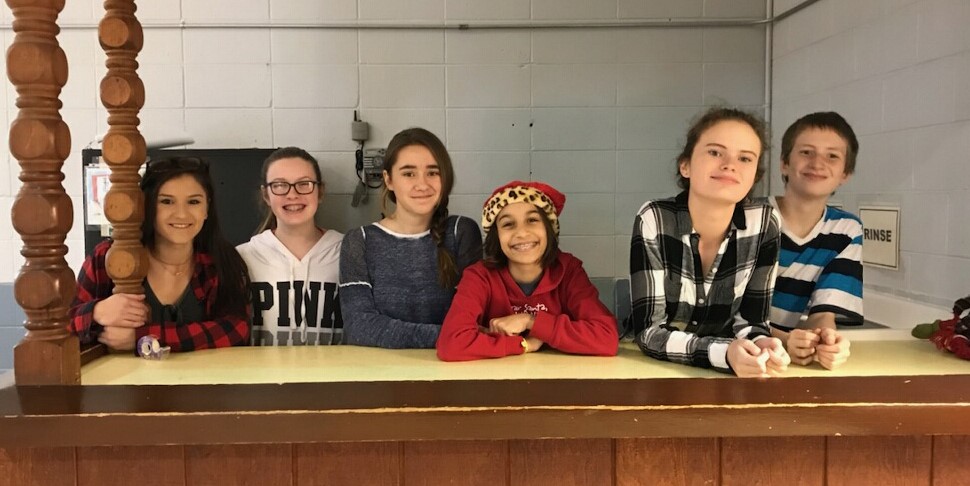 What is Youth Ministry all about?
As a baptized member of the Church, Jesus Christ calls you to follow in his footsteps and make a difference in the world today. You can make a difference! . . . In the words of the Holy Father: "Offer your youthful energies and your talents to building a civilization of Christian love . . . commit yourself to the struggle for justice, solidarity, and peace." (Pope St. John Paul II, Homily at World Youth Day, Denver, 1993).
It's about forming friendships that can last a lifetime.
It's about serving those who are less fortunate than we are.
It's about showing Christ's love to a hurting world.
And it's about having FUN together!