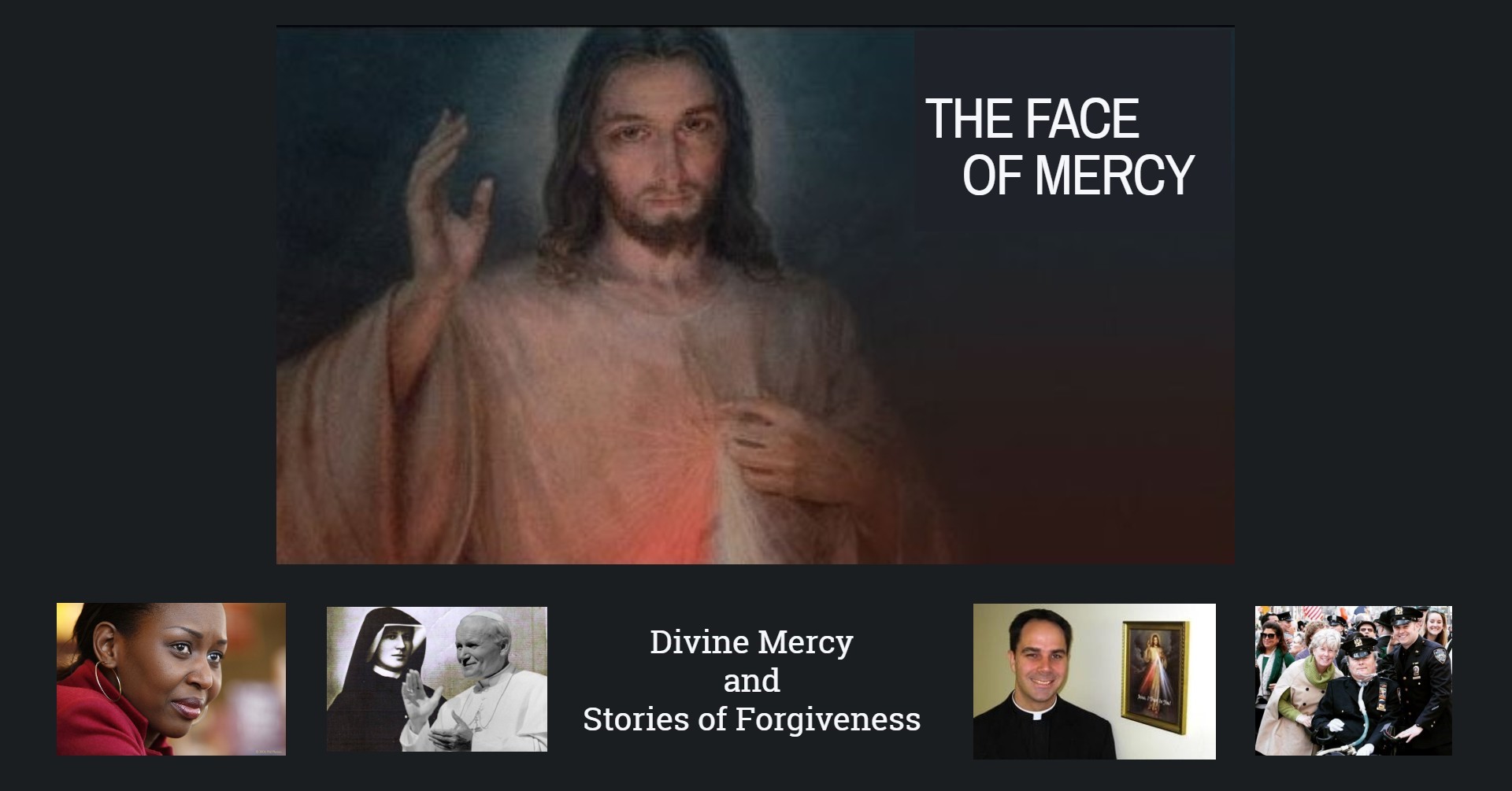 Celebrate Divine Mercy Sunday by watching The Face of Mercy and joining us for an online discussion of the film!
Face of Mercy is an extraordinary new film on this powerful message that brings hope, healing, and forgiveness to a broken world. Narrated by Jim Caviezel, the film explores the history and relevance of Divine Mercy in our turbulent times. Watch its story unfold, from an unpretentious Polish nun who experienced powerful visions of a merciful God, to her countryman Saint John Paul II who propelled the message of Divine Mercy onto the world stage, and the Year of Mercy bestowed upon the Church by Pope Francis. Filmed in stunning 4K and seamlessly weaving together theology and history with modern testimonials and visual effects, this stirring film creates a remarkable tapestry of what constitutes the face of mercy in our modern world.
This movie is not rated, but was created with an adult audience in mind. It contains scenes of war and historic violence. We would recommend that parents preview it before watching with children.
Join us for an online discussion via ZOOM on Sunday, April 19, 2020 at 7pm.
To join the Zoom Meeting, visit:
https://zoom.us/j/93503924122?pwd=VGtIKzJLckF4MEwrSDJJOVh2UVVjUT09
Meeting ID: 935 0392 4122
Password: 6WwKTA
To join from a mobile device, it will simply prompt you to download the Zoom Cloud Meetings app from the App/Play Store.  When entering a Zoom meeting for the first time from a computer you will need to download a small application file.  If you need assistance setting this up or have any questions, please contact Laurie.power@christtheredeemer.us